Ever thought of discovering Paris differently ?
Ever thought of discovering Paris differently ?
Already seen the Eiffel tower & iconic sites ? Here you go. We'll show you nooks & crannies, side streets & quiet squares, forgotten medieval alleys or trendy spots for locals. Mix it with anecdotes & History, a hint of Art and a pinch of Nature and you'll know what we're good at !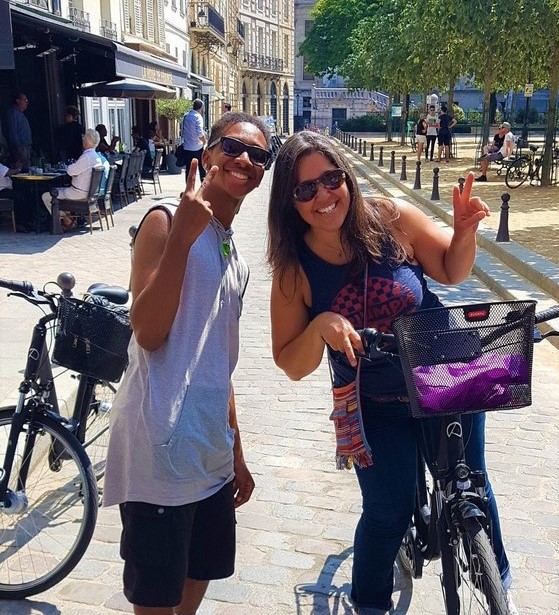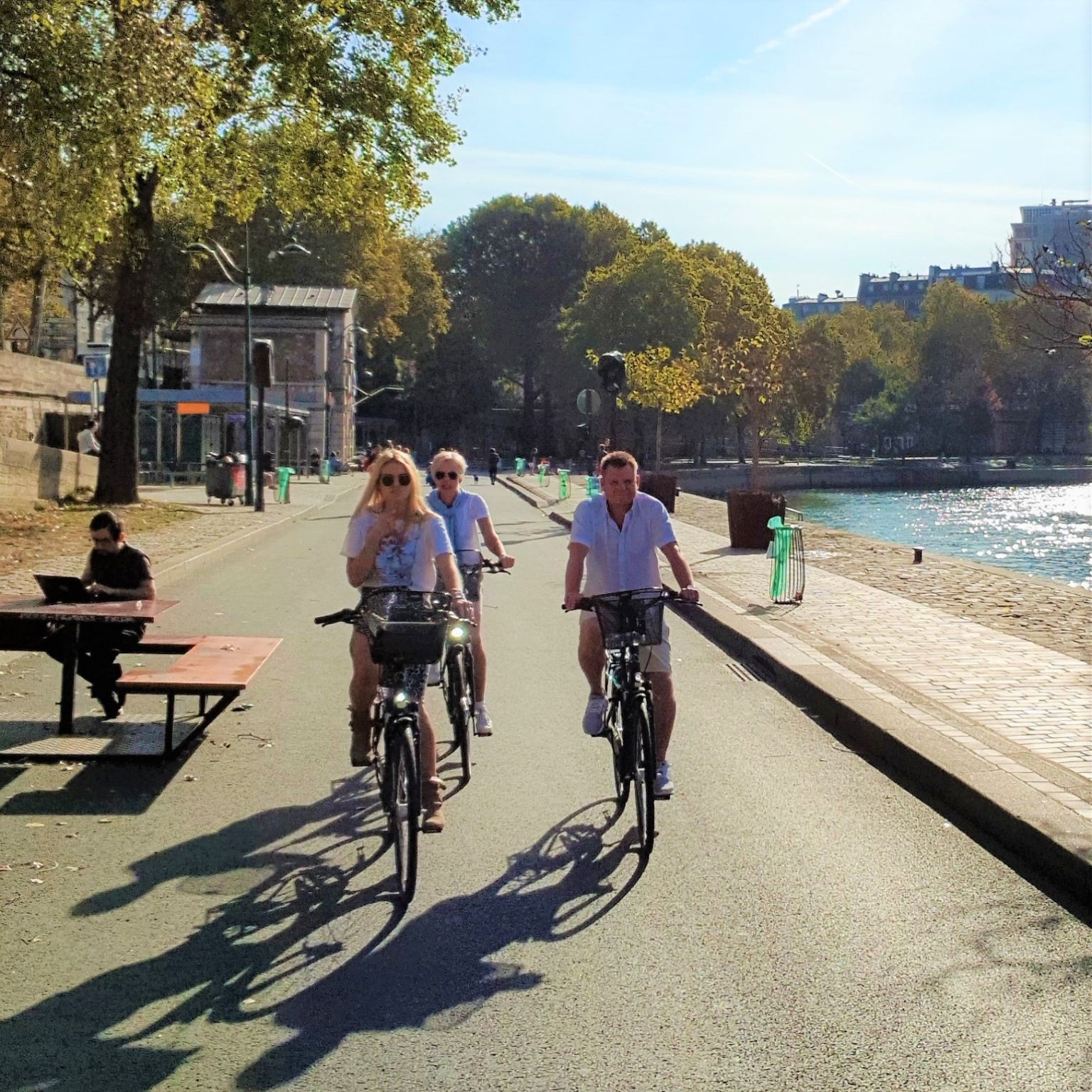 New in town ? Go for the first-timers tour and after this vast overview you'll be ready to dive on your own in the city.
We want the best for you and us. Our urban bikes are comfortable, with front and saddle suspensions (think of Paris cobblestones), lightweight & equipped with seven gears and a basket. We provide helmets on demand.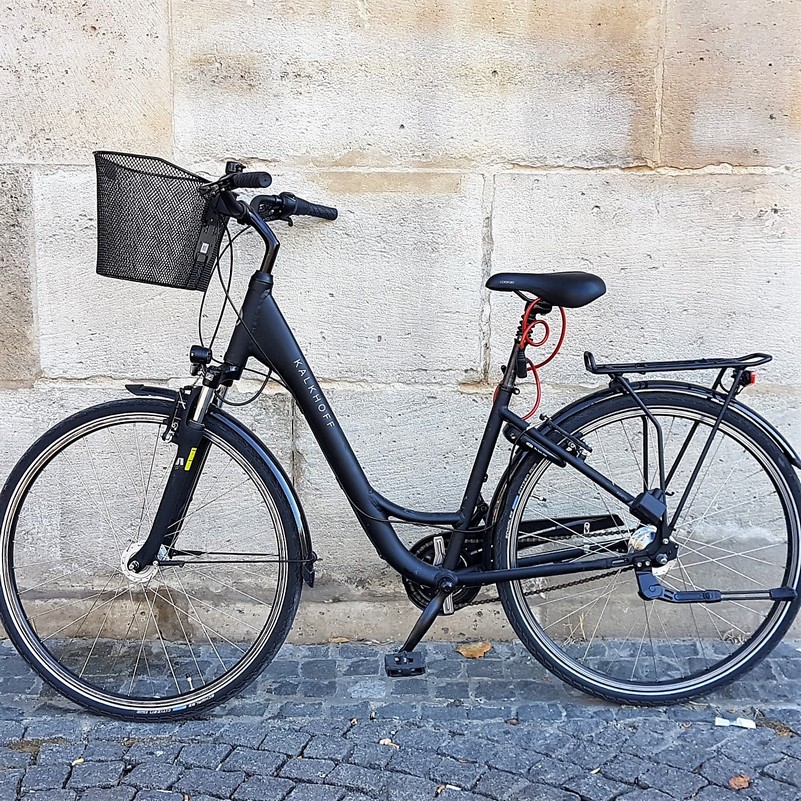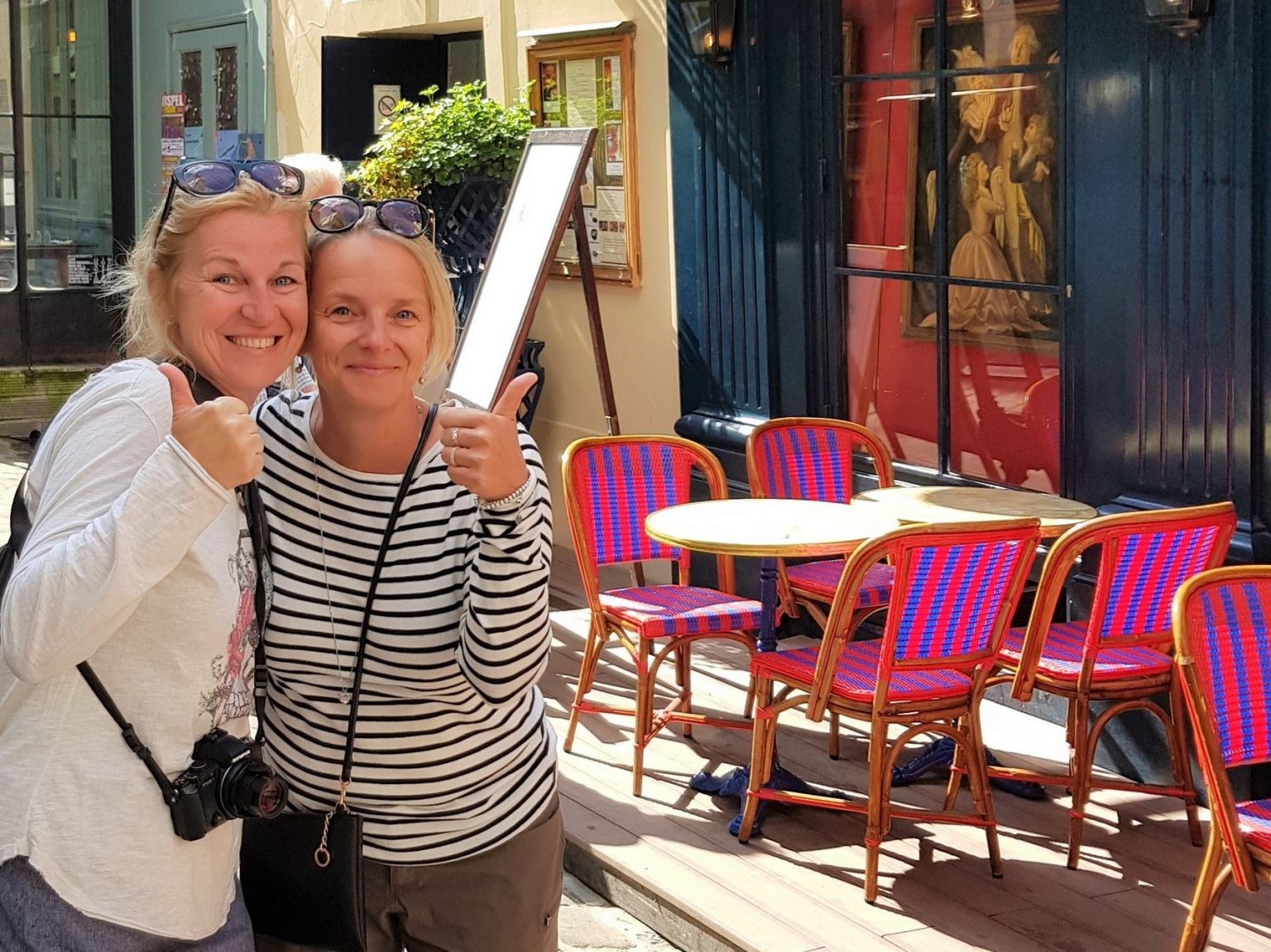 Because we like talking & exchanging ideas, we've limited the groups size to 10 people max to let you experience a warm and friendly atmosphere during our tours. Ask us as many questions as you want about our country's history, politics, food or traditions. 
From specially customized to regular or night tours, we'll set up on demand experiences to strengthen your community group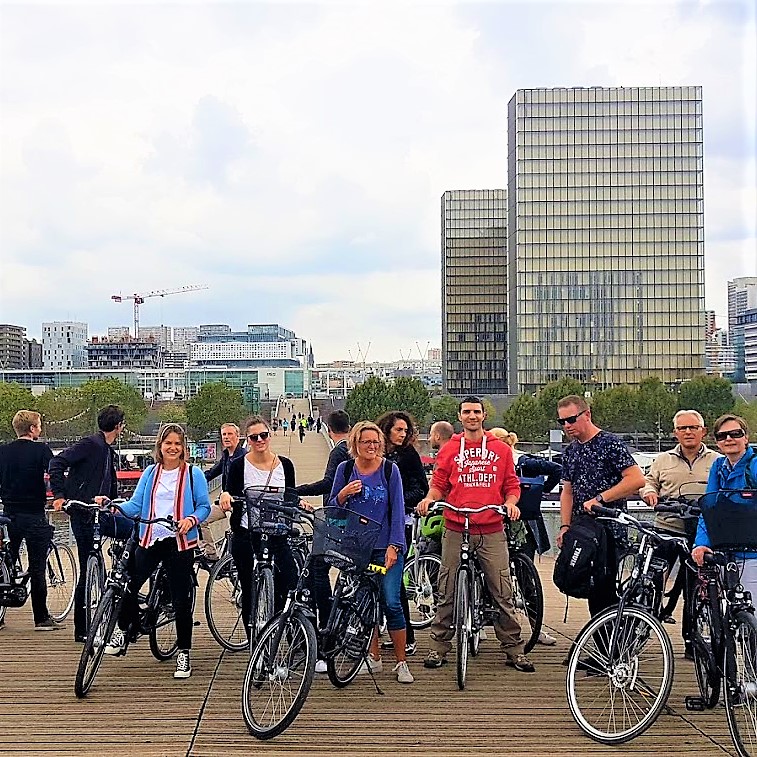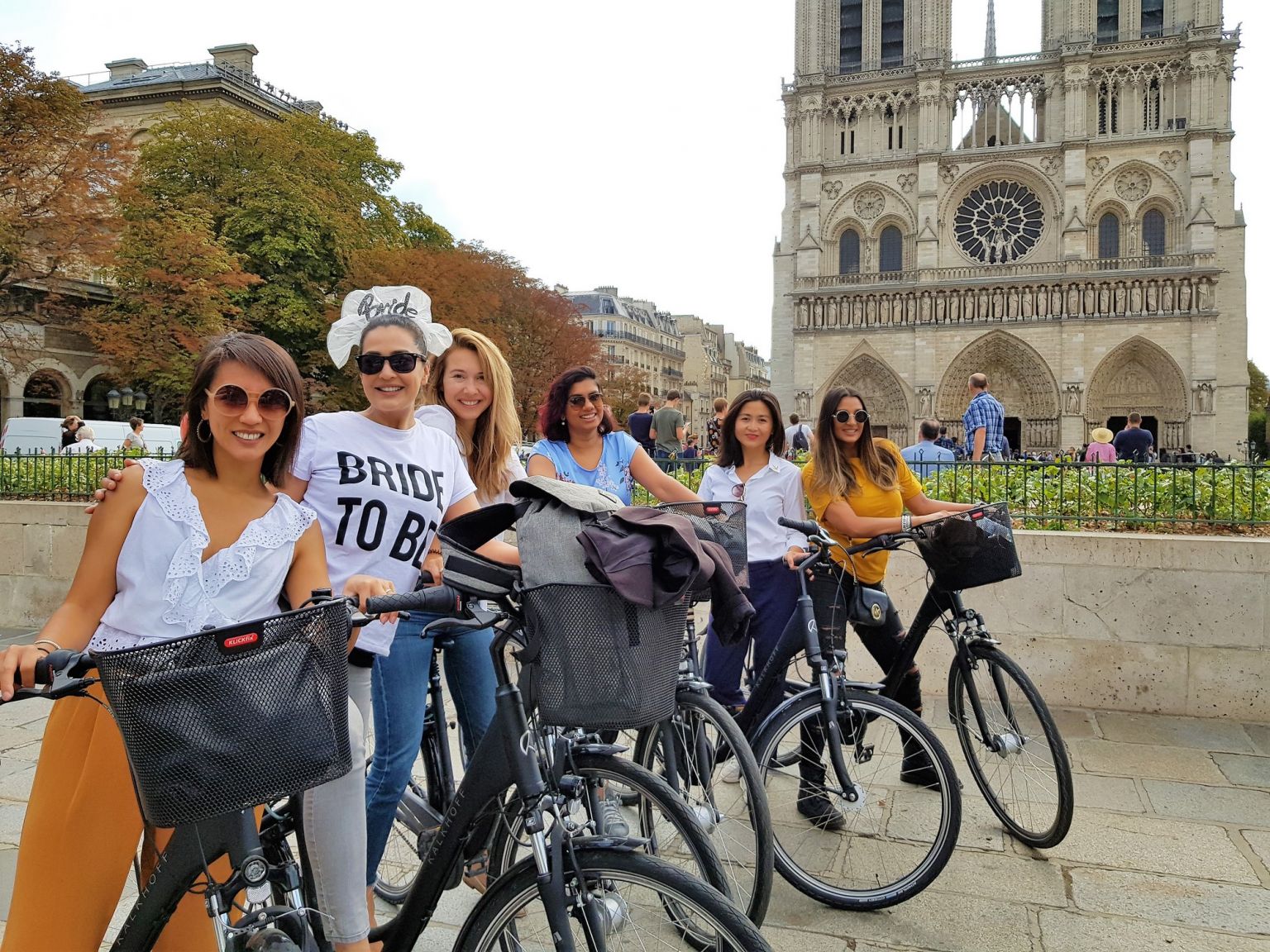 Bachelorette or Bachelor party … take a chance to share, laugh and inspire the group while discovering the city of lights. 
The tour was the highlight of family trip! It was very informative with plenty of inside information given by Frank and Rudolph. Despite the chaotic traffic in Paris we felt very safe cycling around. We even tried one of the restaurant recommendations and were very pleased. Would definitely recommend this tour, wish we had done it on the first day!
It was an excellent and very enjoyable bike ride with Frank and Rudolpho. The route was fantastic with quiet small streets. We like it very much and we learned a lot. They were enthusiastic , told us jokes about the city and after the tour they gave us a map with nice restaurants and nice streets.
I recommend this strongly as it was a highlight of our stay in Paris
This bike tour was the best way we could have started our stay in Paris. Our two guides, Frank and Rudolph, were very knowledgeable, and also pleasant company. They showed us parts of Paris and provided historical information that we would not have discovered on our own or through our guide books. And, as a bonus, they made themselves available, through texting throughout our week's stay, by providing various recommendations related and unrelated to information presented on the tour. This tour, with these guides, is a highly recommended!!
Very interesting commentary and off the beaten track sites.
Two excellent and informative English speaking guides. Interesting tour and commentary. Comfortable bikes. We enjoyed it very much.
"perfectly guided tour, loads of insights"
Frank and Rodolphe are 2 really nice guys and real specialists for insights in historical and contemporary politics and living in Paris. In a mixture of german, english and french (last just for practicing myself, was not necessary) we had a really cool trip discovering a lot of corners east and west of the Seine. Was not the last time, they offer a lot of different events – warmly recommended! It was not my last trip with them, I hope.
This was the best part of our Paris trip! These two were the most informative, patient, engaging, and entertaining duos. We walked through the most historic and beautiful parts of Paris. We soaked in all of the beauty all the while having fun learning! I recommend everyone looking through all of these experiences that they DO NOT overlook this one! Never once did they hurry or pressure us to move along faster. Finally, they showed some amazing spots to eat and hang out during our stay.
It was a wonderful tour with a lot of fascinating stories and beautiful places! Frank and Rudolph are extremely knowledgeable and interesting people. Also they were very patient and kind about me stopping every 5 minutes to take photos. The tour took longer than it was supposed to, but I literally didn't want it to end!! At the end they kindly offered me to try some delicious chocolate (the favorite one of Napoleon and another one of Marie Antoinette). How awesome is that?? I recommend this Experience to everyone!
We did the Founding Fathers, Lost-Beat Generation walking tour with Frank and Rodolphe in Paris and had a great time. They were consistently friendly, engaging and very informative. Our time with them was a treasure. We not only learned a great deal about the sites outlined in the tour title but about life in France and Paris in general. After the tour we received pictures that Rodolphe had taken during our tour which provided a great souvenir. If more that 5 stars were available I'd have selected the maximum.
Frank is a local. He has broad contextual understanding of the local scene in Paris. He was on time for the walk tour and offered me a personal panorama of the strategic areas of Paris. He and his friend Rodolphe lead the tour together. They make a great team and were super nice. They were well prepared and had even a pair of extra gloves for me to wear. It was cold outside. Interactive sessions with localites is a great indepth immersive experience as compared to doing it on your own. Great and Thanks for the education !
Had a wonderful time meeting new people who shared the same interests, learning about history, and getting to know the city where I live. I can't wait for the next meetup. Thank you Frank and Rodolphe for organizing the event.
I had a wonderful time with Frank and his partner. They were very considerate of the cold weather and checked to make sure that I was not too tired while we walked. They showed me plenty of history throughout the city that I would have never known about or seen without them. They were very knowledgeable about the city and offered to give suggestions even after the tour. It was a highlight of my trip to Paris, and I would highly recommend.
Wonderful look into American history that goes much past the Founding Fathers! So much important history brought to life! Loved this tour and highly recommend!
Enjoy nice chats with your local guides and fellow urban explorers & get to know the best places of the city, the spots Parisians love. We'll also share our favorite pastries, chocolate providers, cafés and restaurants. Be  local !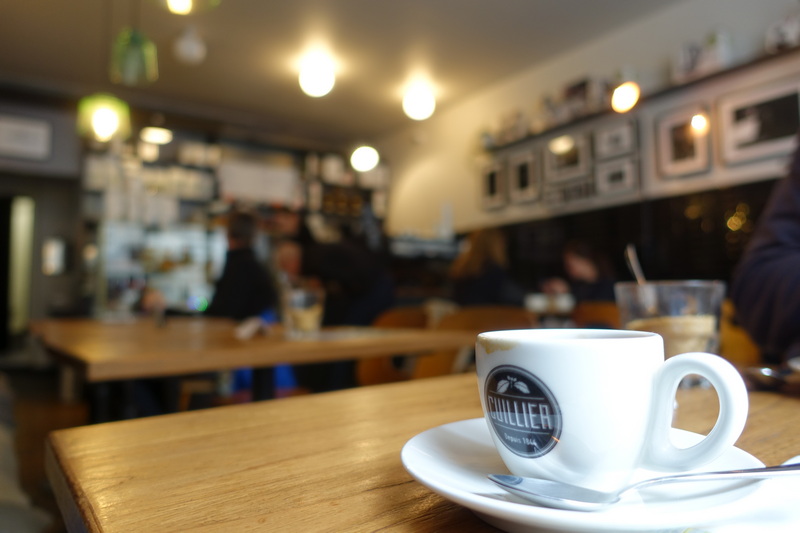 Enjoy a beautiful bike ride with passionate guides & join other urban explorers eager to discover Paris.
Book one of our next bike tours !